Hotel Lalith Mahal Vegetarian Restaurant
Hotel Lalith Mahal Vegetarian Restaurant is a destination for the food lovers who look for authentic North Indian, South Indian and chinese Cusines served in a traditional way. One of the best vegetarian restaurants in Gangavathi, The Restaurant, serve the finest traditional Indian cuisine and the celebration of this exotic and colorful culture. We offer fine culinary experience to our guests at our restaurants which are famed among the topmost restaurants in the town. What makes our restaurants best among the leading vegetarian restaurants is the perfect blend of taste, traditions and hospitality.
Hotel Lalith Mahal Bar & Restaurant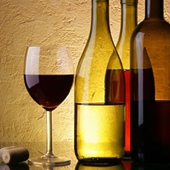 Hotel Lalith Mahal Bar & Restaurant offers an extensive range of fine liquor, wines, spirits & appetizers to choose from in a relaxed atmosphere.. It offers the widest range of liquors and guarantees a perfect evening with wines, champagnes, world spirits, American whiskeys or finest malts. The glasses will keep clinking! This restaurant offers an assortment of best Indian and International cuisine. Emphasis on subtle flavors, well-chosen dishes and authentic ingredients make HLM an ideal destination in Gangavathi for a meal anytime around the clock
Hotel Lalith Garden & Restaurant
Hotel Lalith Mahal Garden & Restaurant offers A luxury garden bar and restaurant, is a trend setting concept, the hotel offers spectacular ambience and delicious food, breaking the traditional concepts of luxury and redefining the term to set new standards of comfort levels and the ultimate in style. Garden features large screen projector with surround sound and perfect digital clarity for ultimate sports viewing experience.